Curriculum
Seeds of Hope works in Costa Rica, El Salvador, Nicaragua, Puerto Rico, and Guatemala, providing an after-school program to at-risk youth in order to prevent sexual exploitation, drug and alcohol abuse, gang violence, dropping out of school, and trafficking of minors.
Nine week courses offered all year round.
Spiritual growth
Bible principle courses based on spiritual books studies.
Personal Growth
Courses leading to develop talents and other interests for their future. Theses moments work for kids to develop trust with team, with themselfs, and to release stress. Arts, music, dance, nutrition and more.
Healthy relationships
Spiritual foundations, bounderies, personal development, healthy choices, substance abuse & STD's, sexual exploitation & trafficking, basic social skills, and comunity leadership.
English classes
TOEFL (Imparted by Peace Corps)
Vocational
Computer use, cosmetology, sewing, cooking, crafts, bicycle repair, agriculture, carpentry, electrician, eco tourism, and more.
Leaders
This is a special course designed to mentor students into becoming teachers with our program.
Programs
Moringa
Seeds of Hope is creating a small Moringa cooperative, and micro-business opportunity in the communities we work in. Students are given the opportunity to take a Moringa Cultivation class as a part of the Vocational Skills curriculum, and their families are also able join to the Seeds of Hope Moringa Cooperative. The farming cooperative consists of individual families growing Moringa trees at their homes, where they harvest and cultivate the plant into the powder and other Moringa products that Seeds of Hope sells. The income is then distributed amongst the members of the cooperative. This is one of the ways that Seeds of Hope is creating tangible economic opportunities for the communities it works in.
Why Moringa?
The beauty of Moringa is that it is an amazing superfood that contains exponentially more nutrients than typical health food supplements. It is a cost effective way to provide medicine to communities that need better quality and more accessible nutrition programs. Moringa is known around the world as a cure for over 300 diseases! It can also purify unsanitary drinking water, and is a complete protein. Moringa is a miracle tree that provides us with all of the essential vitamins and minerals our bodies need to function properly.
If we can empower people to grow their own medicine vs. having to buy it, we can change the world.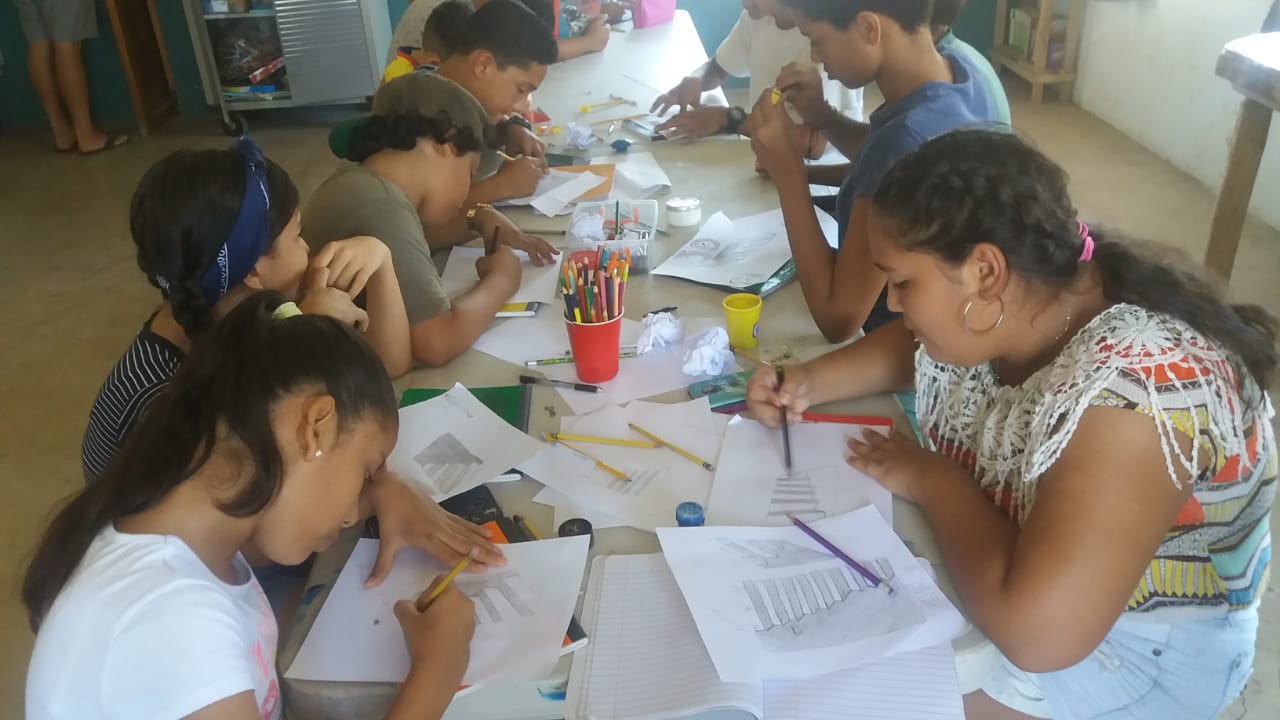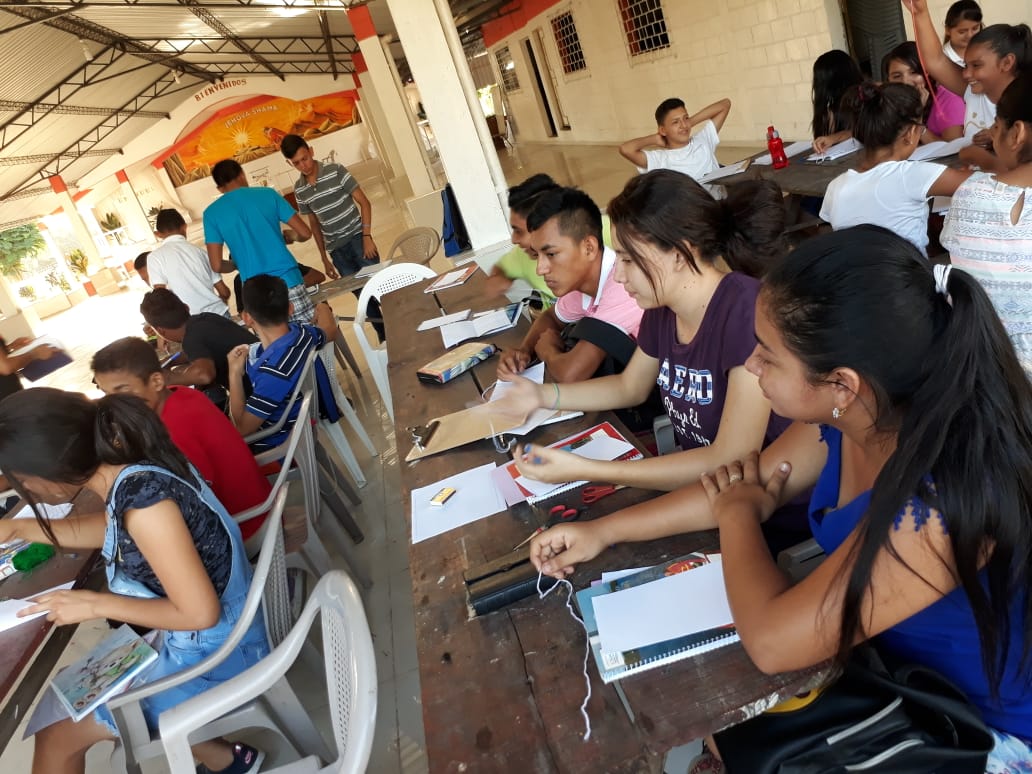 Education
We believe that education is one of the most foundational components for empowering communities with a new hope.
We believe in the importance of functional education and how it can open the door to the opportunities that every student should have regardless of economic status. We are laying this foundation of a Brighter Future by providing quality educational classes at our clubhouse locations in Costa Rica, El Salvador, Puerto Rico, Nicaragua, and Guatemala.
We work in impoverished communities, and many of the students run the risk of dropping out of school in order to help provide an income for their families. We hold 8-15 classes per week at each clubhouse in the subjects of Spiritual Growth, English, Vocational Skills/Business, Healthy Relationships, and Personal Growth. Some of the classes include Art, Dance, Eco-Tourism, Business Mentoring, Organic Farming, and Human/Sex Trafficking Awareness. As the students pass each class with at least 80% "on time" attendance they receive Certificates of Completion. Since 2012, Seeds of Hope has awarded over 2,000 certificates to students for completing classes. Since Seeds of Hope began giving these certificates, local businesses have started to recognize them when hiring new employees. Graduation with 25 classes completed allows students to advance to a teacher's aid position. The goal of Seeds is to have 60 students enrolled each session in every clubhouse who will graduate knowing that they are well loved by God, physically, spiritually, emotionally, and psychologically equipped to live a healthy and productive life, with a vocation that they are passionate about.
We are very excited to see more SOH Club Houses open throughout the world! Contact us about opening a clubhouse in your area!
RECREATION
Seeds of Hope is building a positive community within the disadvantaged youth of Costa Rica, Nicaragua, and El Salvador by providing exciting recreational activities as rewards for learning. Each time a student completes 13 classes, they are able to participate in a "paseo" or field trip extracurricular. These paseos have included beach days, surf lessons, canopy tours, pool parties, national park tours, and movie nights. The paseos encourage active participation in the SOH program, and they also provide the kids with fun recreational activities they may not have normally been able to experience otherwise.